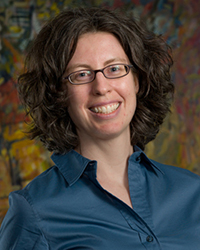 (Research Fellow) Associate Professor of Psychology
About
Elizabeth Daniels (Research Fellow), Assistant Professor of Psychology at the University of Colorado Colorado Springs. Her research focuses on gender, media, body image, and positive youth development. One line of her research focuses on how young people perceive sport images and how these images impact their self-perceptions. Dr. Daniels is presently on the editorial board for Emerging Adulthood (July, 2016) and was previously an Associate Editor for Sex Roles: A Journal of Research and a contributing editor for Psychology Women Quarterly.
Recent Publications
Daniels, E. A., & LaVoi, N. M. (2013). Athletics as solution and problem: Sports participation for girls and the sexualization of women athletes. In E. L. Zurbriggen & T.-A. Roberts (Eds.), The sexualization of girls and girlhood: Causes, consequences, and resistance (63-83). New York: Oxford University Press.
Daniels, E. A. (2012). Sexy versus strong: What girls and women think of female athletes. Journal of Applied Developmental Psychology, 33, 79-90.
Daniels, E. A., & Wartena, H. (2011). Athlete or sex symbol: What boys and men think of media representations of female athletes. Sex Roles, 65, 566-579.