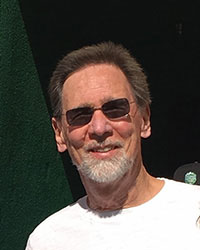 (Executive Director) Professor Emeritus
About
Jay Coakley (Executive Director), Professor Emeritus, Sociology, is a world-leading sport sociologist. He was President of the North American Society for the Sociology of Sport (1991-1992), he won its Distinguished Service Award (1996), and he hosted its annual meeting in Colorado Springs in 2000. Jay's seminal text Sport in Society: Issues and Controversies is now in its 12th edition and has been regionalized and published in Canada, Great Britain, Australia, South Africa, Japan, China, South Korea, and Croatia. He was the founding editor of the highly acclaimed Sociology of Sport Journal and remains on the editorial board of the International Review for the Sociology of Sport.
Recent Publications
Coakley, J. (2015). Drug use and deviant overconformity in sport: A sociological approach. In John Hoberman, Ivan Waddington & Verner Møller, eds., The Routledge Companion to Sport and Drugs. London: Routledge.
Coakley, J. & de Souza, D. (2013). Sport mega-events: Can legacies and development be equitable and sustainable? Motriz, Rio Claro 19(3): 580-589.
Coakley, J. (2012). Ideology doesn't just happen: Sports and neoliberalism." ALESDE Revista 1(1): 67-84. Open access online, http://ojs.c3sl.ufpr.br/ojs2/index.php/alesde/issue/archive.